P4C national SAPERE project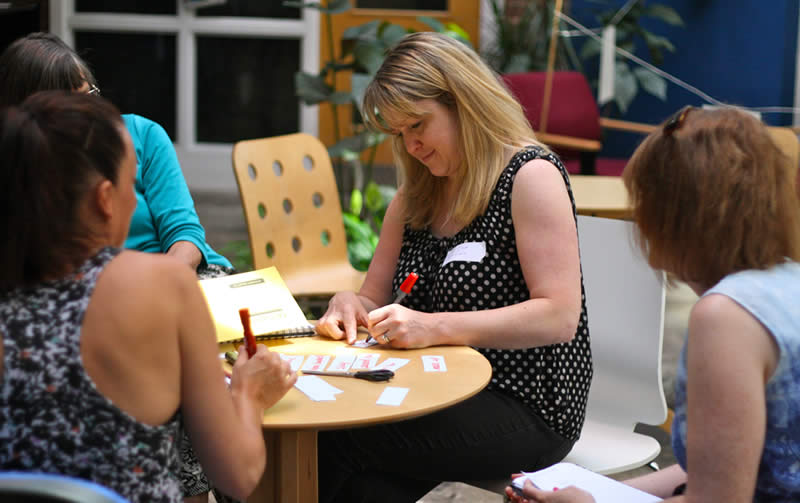 DECSY is part of a national SAPERE (umbrella organisation for P4C) evaluation project funded by the Education Endowment Fund (EEF) designed to find out the extent to which P4C can raise standards in schools with substantial numbers of pupils in areas of lower socio-economic groups. Helen Griffin (SAPERE registered Level 2 trainer) supported Hinde House Primary Phase, Sheffield and Elsecar Holy Trinity Primary, Barnsley for the first two years offering them support and training in P4C. Hinde House received their SAPERE P4C Bronze award and is heading for their Silver. Fox Hill Primary and Mansel Primary are now receiving support and training in the second two years of the project.
Fox Hill and Mansel Primary Schools, Sheffield have completed the initial P4C Level 1 training which took place over two days. Helen, who is one of a national team of trainers recruited to the project, will be working closely with the schools offering another 3 days of support each this year to ensure P4C is embedded in the the school and teachers develop their skills in facilitation of enquiries.
Please contact Helen if you have any questions about the project or if you would like similar training and support to be carried out in your school (there would be a fee for this). This could include staff training, modelling enquiries with children and mentoring staff carrying out enquiries with their pupils.