Gender Action – Gender Equality in Schools

Join a free, online, 30 minute Introduction to Gender Action: next available session dates
Gender Action is an award programme that promotes and encourages a whole-school approach to challenging stereotypes. Tiered progression levels put gender equality at the heart of policy and practice, recognising those striving to ensure there are no limits on young people reaching their full potential. To register your nursery, school or college as a Gender Action supporter, go to: www.genderaction.co.uk
The programme was founded by the Institute of Physics (IOP), King's College London (KCL), UCL Institute of Education (IOE) and University Council of Modern Languages (UCML), and DECSY engaged with the project as a partner.
DECSY are now administrating the award programme and the founding members and DECSY are continuing to oversee and steer the programme as a consortium.
Gender Action's vision:
Socially-constructed roles and responsibilities for men and women limit aspirations, cap potential, and are ultimately unfair and unjust.
There is undeniably gender imbalance in many areas of society. The gender imbalance in students' subject choices in education is one manifestation of this. Whilst interventions which work with subject teachers on their teaching methods, or with students directly, can have a positive impact, this is limited by society's implicit bias and gender stereotyping. It is only by tackling gender inequality at the whole-school level that a fundamental shift is possible.
Gender equality can't progress without continued and sustained action. We know that when nurseries, schools and colleges work to challenge society's biases they can have a positive impact. (To read more see: www.genderaction.co.uk/our-vision)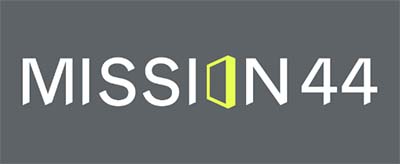 Gender Action is supported by Mission 44, a charitable foundation launched by Sir Lewis Hamilton to build a fairer, more inclusive future in which every young person can thrive. Learn more at mission44.org
Looking for an inset or twilight session on Gender Equality? Our Gender Equality in Schools course can be adapted to your needs. Contact DECSY for more information or to book a session.