Learning from a Pandemic – teaching resource and funded training sessions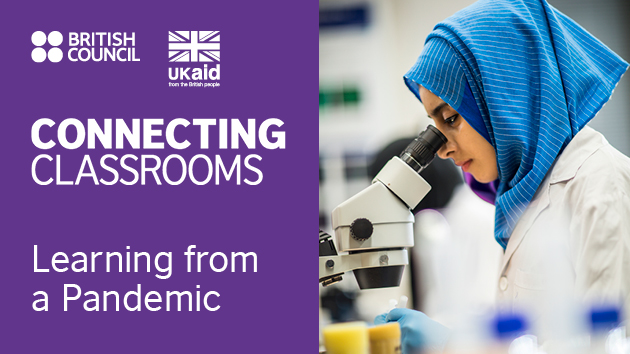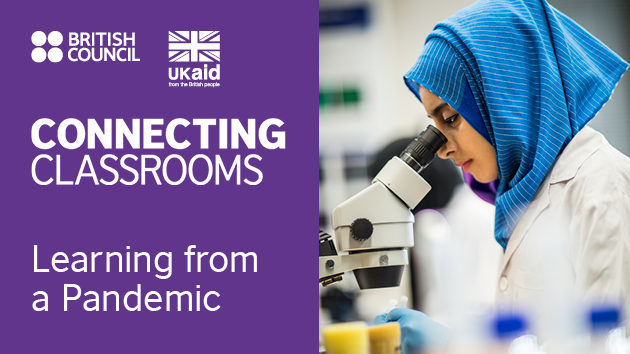 Learning from a pandemic is a newly published resource commissioned by the British Council. DECSY staff have been one of the main authors of the resource.
The resource can be downloaded for free from: Connecting Classrooms through Global Learning
The resource will help teachers make a contribution to a recovery curriculum in schools, and beyond this, by providing interesting, engaging and relevant content that encourages pupils to recall, discuss and process some of their thoughts, feelings and memories.
It is designed to support the United Nations' Global Goals for Sustainable Development (SDGs), in particular Goal 3: Good health and well-being
Over the course of six lessons, pupils will have opportunities to develop an understanding of:
Covid-19 in the context of some of the world's most common communicable diseases and pandemics from the past

how communicable diseases like Covid-19 may start and spread, and how this is investigated

relevant prevention strategies to foster positive physical and mental health and well-being.
In doing so, pupils will have the opportunity to develop core skills in critical thinking and problem solving, citizenship, student leadership, creativity and imagination and aspects of digital literacy.
'It's well written, clear and I like the combination of different learning methods used.'  General Practitioner (Medicine) and parent.

'This is an outstanding resource. I love its clarity and range of activities.' Assistant Headteacher.
Funded Training Sessions
DECSY is able to offer funded activity-rich, three hour training workshops around this resource. The workshops, for teachers and home educators, will help children and young people (KS2 – 5) better understand the science, context and nature of the situation we face in order to fully adjust.
Workshop session 1 is 90 mins long, please contact DECSY for dates in January and February 2021.