The Schools Linking Programme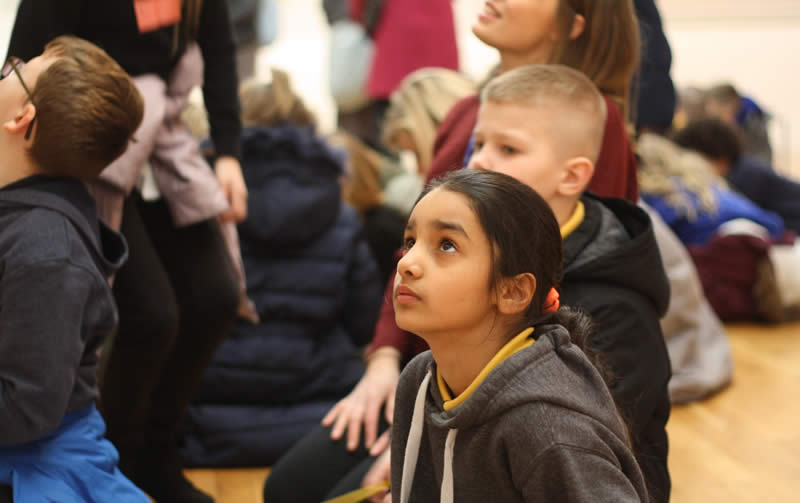 The Schools Linking Programme aims to bring communities together by linking schools from across Sheffield and Rotherham. We bring together two classes from demographically diverse schools creating year-long curriculum rich class links for pupils in Key Stages 2 or 3. School Linking has been endorsed and funded by the Ministry of Housing, Communities and Local Government (MHCLG) and the Department for Education (DfE).
'The linking model can have a positive impact on many aspects of pupil's skills, attitudes, perceptions and behaviours, particularly their respect for others, their self-confidence and their self-efficacy, as well as broadening the social groups with whom they interact.' National Foundation for Educational Research (NFER) evaluation of School Linking
'I just wanted to say, a real valuable experience for both myself and the kids, thoroughly enjoyed it, especially seeing kids contribute and grow in confidence.' Sheffield Teacher
How to join for academic year 2023/24
Community schools, academies, minority faith schools, primary or secondary schools are all welcome. We would love to have you on board, please contact Rob Unwin for more information on 0114 241 2750 or rob.unwin AT decsy.org.uk (change AT to @).
The Linking Year
The children meet three times in the year, usually the first of these meetings is at a neutral venue followed by visits to each school in the spring/summer term. They exchange work throughout the year and through this structured programme explore four key questions:
Who am I? – exploring identity
Who are we? – celebrating diversity
Where do we live? – promoting community
How do we all live together? – championing equality
During 2022/23 linked visits took place at Scotia Works in Sheffield, including Philosophy for Children (P4C) and visits to the Grayson Perry Tapestry at the Graves Art Gallery and the Yorkshire Sculpture Park.
Benefits to Students
Develops skills of enquiry, critical thinking, reflection and communication
Develops trust, empathy, awareness and respect
Provides opportunities for children and young people to meet, build new relationships, work together and contribute to the wider community.
Benefits to Schools
Offers a clear and strategic contribution towards the spiritual, moral, social and cultural development of pupils
Provides a meaningful experience of shared values of British citizens in action as children respect diversity and celebrate individual liberty.
Nationally recognised as offering a positive, age appropriate curriculum response to the Prevent Duty.