Philosophy for Communities – space to think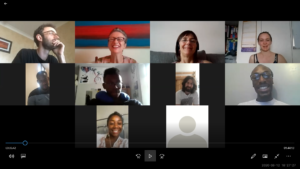 Crowd-funding opportunity to extend our Philosophy for Communities work
DECSY has launched a crowd-funding bid to enable us to run our Philosophy for Children After-School Club and extend P4C further with Philosophy for Communities groups in Sheffield and Rotherham.
Communities are strengthened when people from diverse backgrounds can meet and exchange ideas, offering the prospect of learning from each other and building tolerance and understanding.
Donations, via the website link above, will be invaluable in helping us pay for trained P4C facilitators and room hire to run sessions. Thank you for any amount that you are able to give to help us reach our funding goal.