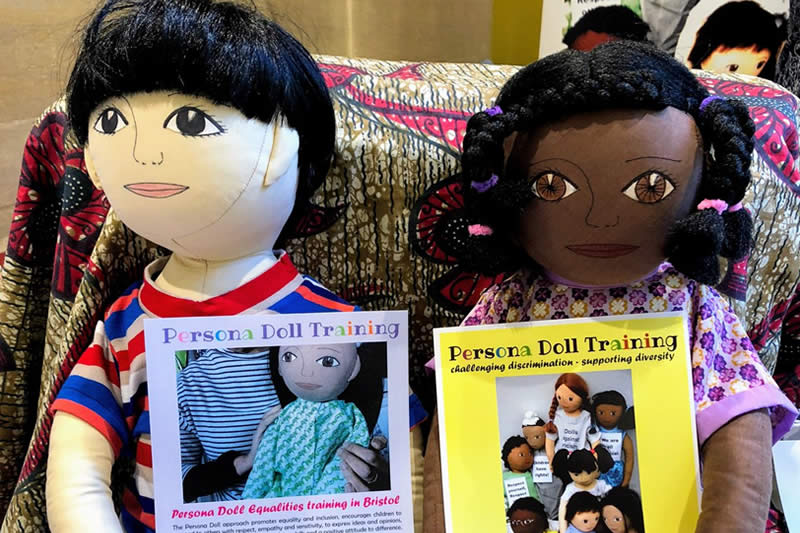 Contact DECSY to arrange an in-school training session
This course is ideal for Early Years practitioners, KS 1 and 2 teachers and learning support staff to develop confidence, knowledge and skills in using Persona Dolls to provide effective and non-threatening ways to help children explore and challenge their values and perceptions. This participatory, 'hands-on' course leads participants through the process of developing specific personas for dolls that help children to accept each doll as a small friend and how to use the doll's 'life story' as a tool for exploring and challenging prejudice, discrimination and other social inequalities.
Free loan of one Persona Doll for a half-term for each participant following training.