DECSY has developed a variety of educational resources. A list of these will be available soon and can then be ordered using the order form. We offer convenient payment options. You can pay by cash, cheque, BACs transfer or PayPal.
Download the resource for free as a School Member from the Teaching Resources page of the Members' Area.
FREE to download: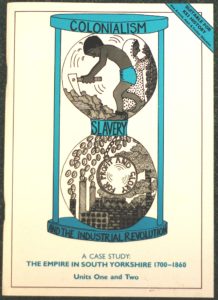 -Colonialism, Slavery and The Industrial Revolution. A Case Study: The Empire in South Yorkshire 1700 – 1860
This teaching resource receives consistently outstanding reviews and is a useful resource for Key Stage 3 History Content Study Unit: Britain, 1745 – 1901 (History in the National Curriculum, 2014)
'This is the best teacher resource I've encountered, not just in relation to this topic, but across all of my teaching. I have been using this resource consistently for 15 years, first as a secondary history teacher, and subsequently as a PGCE tutor. It incorporates multiple perspectives, provides real (and really interesting) source material and includes some fantastic classroom activities that work brilliantly. I'd recommend it to anyone teaching history as a key resource.'  
Lee Jerome, Lecturer in Education, Queen's University, Belfast.

-The Nine Silly Brothers
A lively collection of folk stories from Eritrea with notes and teaching ideas.
Price: £3.50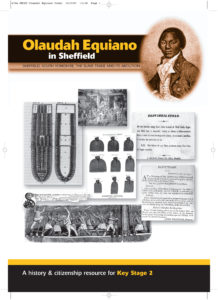 -Olaudah Equiano in Sheffield 
The pack inspired by the drama workshop, 'Mr Equiano comes to Sheffield', by Dead Earnest Theatre. This pack can stand alone as a set  of resources for teaching about the history of slavery and abolition. Resource has been specifically designed for primary head teachers, subject leaders of history, citizenship and English, classroom teacher and Key Stage 2 Pupils. 
The pack includes: classroom activities, documents about the slave trade, extracts from The Interesting Narrative of the Life of Olaudah Equiano, 
"I can whole heartedly recommend this resource. It provides many interesting exercises for pupils and teachers to examine the historical significance of the Slave Trace and manages to make this all the more vivid by linking it to people and events connected to Sheffield. I hope it is used in all our Primary and Secondary Schools."
Check the film resources included in the pack.