Snapshots from the Borders – migration film screening and discussion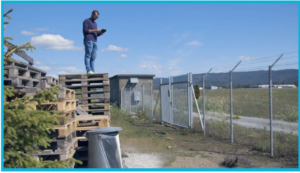 Join us for a refugee documentary screening and panel discussion
DECSY and the Sheffield City of Sanctuary will be hosting two screenings of new documentaries on migration, followed by panel discussions. These events are part of Snapshots From The Borders' bid to establish 3rd October as the Day for Memory and Welcome.
'To the Four Winds' will be shown on Monday 28th October at Quaker Meeting House. The event begins at 6.30pm with the film starting at 6.45pm and a discussion following at 8.30pm.
Synopsis: Over two years, 'To the Four Winds' follows an activist smuggler to the France-Italy border in his attempts to ease the migrants' plight. The result is a portrait of a group of modern heroes who want to show that Europe is more than its strict immigration polices.
Venue: Sheffield Quaker Meeting House, 10 St James Street, Sheffield, S1 2EW.
To book a FREE place contact: info@decsy.org.uk or telephone: 0114 241 2750
'Falling Forward' will be shown on Tuesday 29th October at Sheffield Town Hall from 2pm. The film begins at 2.15pm with a discussion following at 3.15pm.
Synopsis: This is a Norwegian feel-good documentary-comedy about integration, identity and a dream of flying. Everyone loves 20-year-old Syrian refugee Maher; he has made a new home for himself in the small Norwegian town of Lokken, far from the war that is raging in his hime country. But Maher dreams of having the freedom to fly over borders without being a refugee, and one day returning to Syria as a fully educated pilot.
Venue: Sheffield Town Hall
To reserve your FREE place contact: info@decsy.org.uk or phone 0114 241 2750.


This film screening and discussion has been made possible as part of 'Snapshots From The Borders' – a project that aims to improve European, national and local decision makers' critical understanding of migration flows, as well as that of the public and their opinion of the movement of people. It explores the global interdependencies that determine why migrants move towards European borders and aims to help our communities achieve the Sustainable Development Goals, especially SDG 1, 5, 10, 11 and 16. www.snapshotsfromtheborders.eu