DECSY AGM, Wednesday 28th April, 4.45pm onwards
DECSY Annual General Meeting, Wednesday 28th April
4.45 pm – 6pm: Anti-racist Education workshop by Sarah Ahmed
(Head of Division for Teacher Education: Secondary and Lifelong Learning, Huddersfield University)
Anti-racist Education workshop        
To book a place on this free workshop click here

Following the recent discussions about decolonizing the curriculum, the raised profile of the Black Lives Matter movement and the recent report by the Commission on Race and Ethnic Disparities, DECSY is pleased to welcome Sarah Ahmed to lead a workshop on Anti-Racist Education.
Students from BAME backgrounds are faced with a range of challenges. We will open discussion about what is deemed as 'acceptable' within an anti-racist education and how best to support students from BAME backgrounds. We will also briefly explore the potential challenges faced by BAME professionals within Education.
The workshop will allow you to reflect on your own practice and misconceptions; you are required to have an open mind during this workshop and are welcome to share best practices and experiences.
Sarah Ahmed Biography
Having worked within education for almost 15 years, Sarah has experience within a range of roles, including that of Teacher Training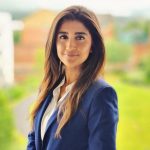 Coordinator, Head of Department, Governor and an Associate Assistant Headteacher.
Sarah has focused on community cohesion and supported events run by local organizations (Family Voice and SHARE-Sheffield Anti-Racist Education), promoting education and building relationships with BAME communities.
Sarah is passionate about equality and representation within education and has undertaken research on the underachievement of Pakistani pupils (MSc study; Oxford University, 2012). As she embarks on a Ph.D. programme, she is looking forward to focusing further on the field of BAME pupils including the experiences of Teachers from BAME backgrounds.
Sarah believes in preparing and equipping Teachers on Anti-Racist Education and has led workshops for Sheffield Hallam's trainee teachers, providing insight on working with BAME pupils.
In her new role as Head of Division in Teacher Education for Secondary and Lifelong Learning at The University of Huddersfield, Sarah will continue to work in partnership with the aim of recruiting more BAME teachers and educating trainees on the importance of an Anti-Racist Education. With approximately 33% of school pupils being from BAME backgrounds, she hopes to see more BAME representation in leadership roles, to exemplify to young people that 'it is possible!