Using P4C to build understanding and critical thinking about extremism and terrorism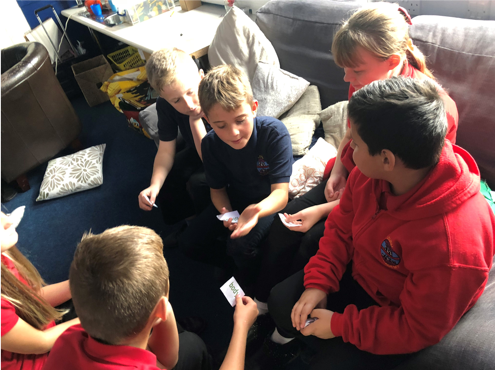 This course is run over one and a half days. The actual course dates are:
Friday 28th June 2019 (9.30am – 4.30pm) and Friday 8th November 2019 (1pm – 3.30pm)
Schools have a duty to safeguard children and to help them develop critical thinking in relation to extremism and terrorism. This is hard to do: these are controversial topics, and discussions need to be well managed.
This course will train and equip teachers already trained in Philosophy for Children (P4C) to use a new set of teaching and learning resources to build resilience to extremism. P4C is a globally-established programme which encourages young people to explore challenging issues. P4C provides a safe space where students can air, examine and challenge views.
The training is aimed at P4C trained Year 5/6 teachers in primary and secondary teachers of English, RE and Citizenship/ PSHE working in Years 7/8. The training is delivered by the P4C trainers who developed the new resource.
Background to the course:
A partnership of P4C trainers and teachers developed the resources in direct response to the attacks in Manchester and London, and to the murder of Jo Cox in West Yorkshire. During 2018, 45 schools in Greater Manchester, South Yorkshire, Cumbria and Londonpiloted the resource . Teachers and students both strongly endorsed the programme. Among students at a high school in Bolton:
92% said they had "learnt a lot about extremism and terrorism"
75% said they "now feel more confident to talk about these issues with other people, including friends, teachers and family members"
95% said they "recommend that pupils in other schools have opportunities to take part in the same activities"
One Manchester primary teacher said: "These activities were of high quality, very effective and pitched correctly for my Year 5 students. It gave me great confidence in delivering the activities knowing how well-thought out they were.  The pilot project has been wholly responsible for building my confidence in tackling issues relating to extremism and terrorism in my classroom"
Course overview:
These newly developed teaching and learning resources are based around four themes:
Theme 1: Exploring identity
1: Identifitactivity: own identity and identity of others
2: Human Beings poem by Adrian Mitchell
Theme 2: Understanding terrorism
3. The Riverside Parkprotests: a peaceful protest
4. The Riverside Parkprotests: a violent protest
5. The terrorism jigsaw: what makes up terrorism
6. The diversity of terrorism:  challenging stereotypes
7. Factors of radicalisation:  the attacks on the Manchester arena and MP Jo Cox
8. Who is responsible?: exploring wider responsibility
9. A case study of conflict: the Suffragettes
Theme 3: Responding to terrorism and developing shared values
10. Manchester Standing Together:  choose love not hate
11. Contrasting the beliefs of ISIS and Islam
12. My week as a Muslim:  Channel 4 documentary
13. Billy McCurrie: from terrorism to peaceful engagement in Northern Ireland
Theme 4: Government and democracy
14. The Magic Crown and Desert island activity: six ways of governing the island
"The real benefit of this approach is that, if teachers are trained on how to use these resources, they can confidently discuss controversial issues with their students. It's imperative that these sorts of discussions take place in our schools and this is an excellent way in helping to deliver that"  – Prevent Education Officer, Tower Hamlets, East London